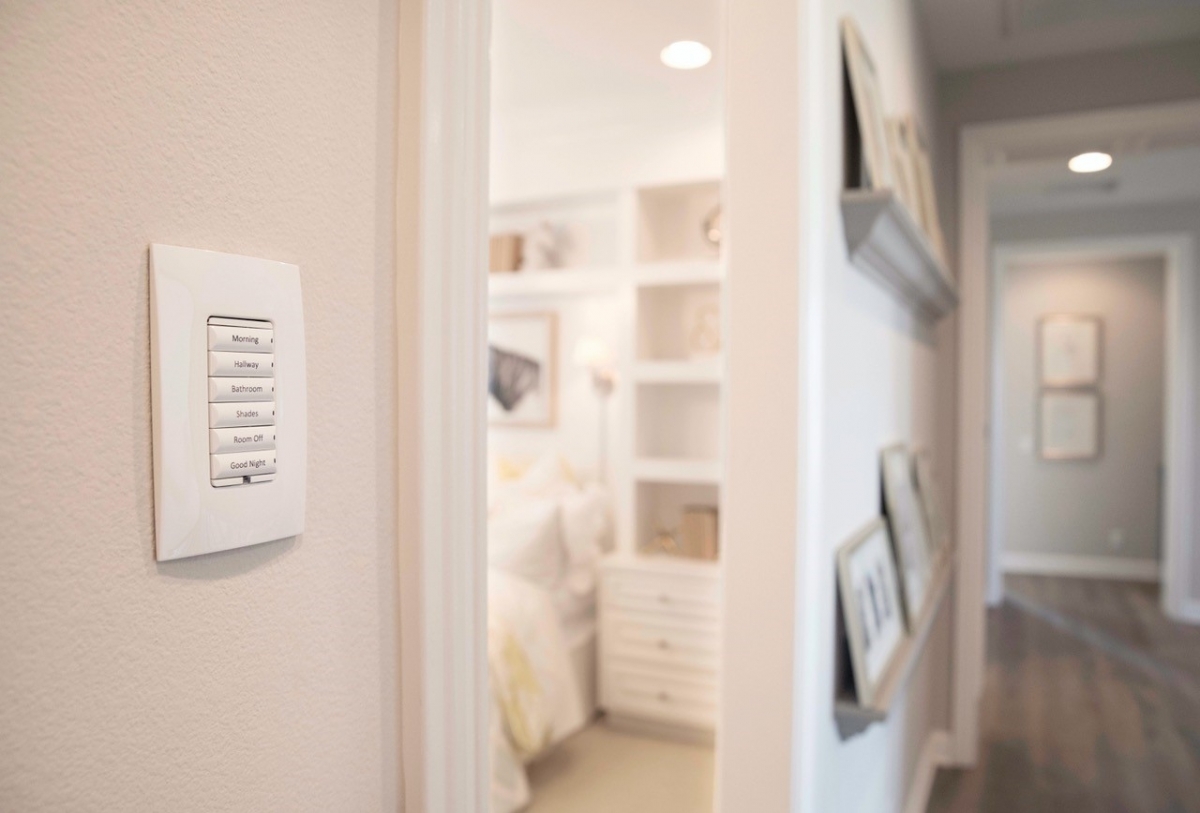 Lighting Control
The Next Bright Idea… Lighting Control Systems

All Safe Technologies makes a real effort to stay on top of the latest technologies in many areas. One of the home services categories that has seen a great deal of growth is lighting control. With a growing focus on saving energy and improving home security, there are lighting control systems that enable wonderful control and management at the push of a button - or the touch of a tablet. And these systems add a wonderful effortlessness to your high tech lifestyle.

Lighting control systems like dimmers, motion, occupancy and photo sensors and timers all extend the lifespan of your bulbs and help reduce energy consumption and cost. Strategically placed timers turn your lights on and off so you come home to a safe, bright reception, and when you travel, your lights turn on and off to give the sense that someone is home.

And much of this control is truly in the palm of your hand. Today's lighting systems can be controlled from any smart phone, tablet or desktop for ultimate convenience, enabling you to turn lights on and off from anywhere you'd like - the beach, boardroom or in bed! All Safe's trained technicians can install these systems seamlessly into your home in no time!

Call All Safe Technologies today to find out more!
---